Mayoff Day this year was observed on May 30, which on the Hebrew calendar was Sivan 7.  Sivan 6 is Shavuot, the 50th day after Passover which is the anniversary of the giving of the Ten Commandments.  Because Mayoff Day was observed on the day after Shavuot this year, the main feature was a watermelon replica of the original tablets.  The tablets are surrounded by the hills and mountains of Sinai.
(The mountains are actually jicama, which were later donated to a food bank.  The carving took 3 1/2 hours.)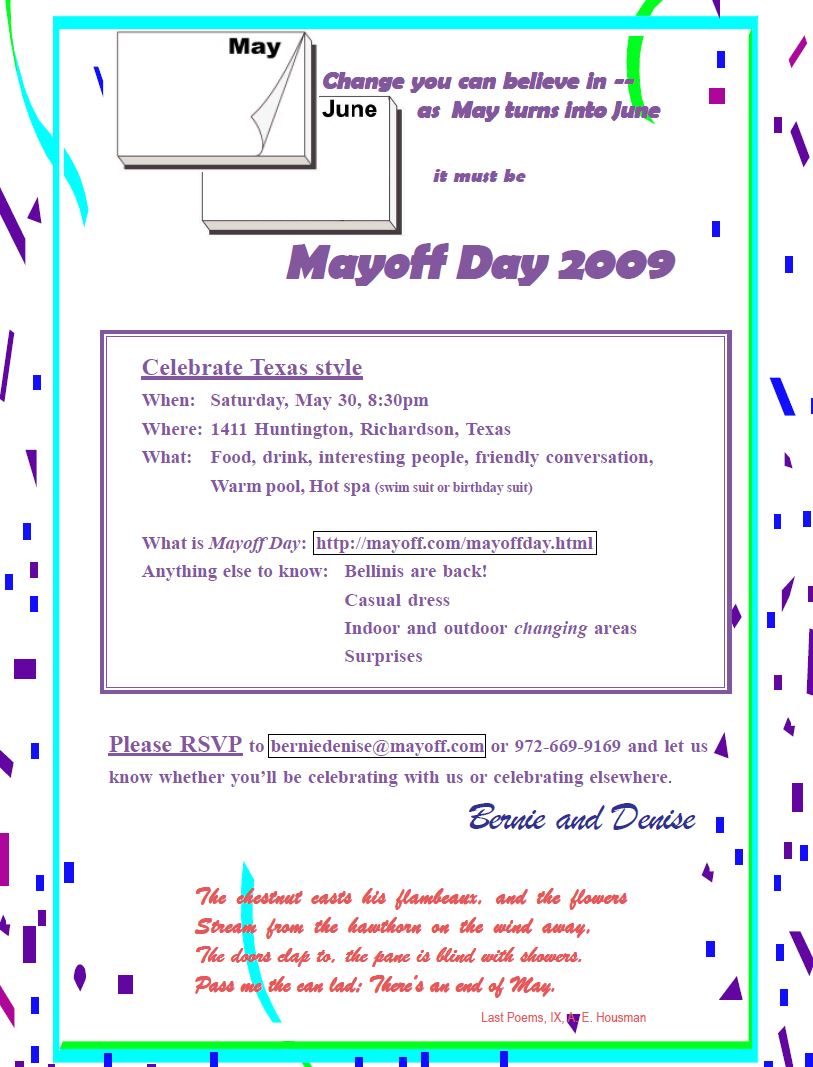 View the lyrics and hear the 2009 Mayoff Day songs:  Chocolate-Craving, no Martini, Let's just have a Cold Bellini and Doug Writes the Songs!
---