Mayoff Day 2010
Richardson, Texas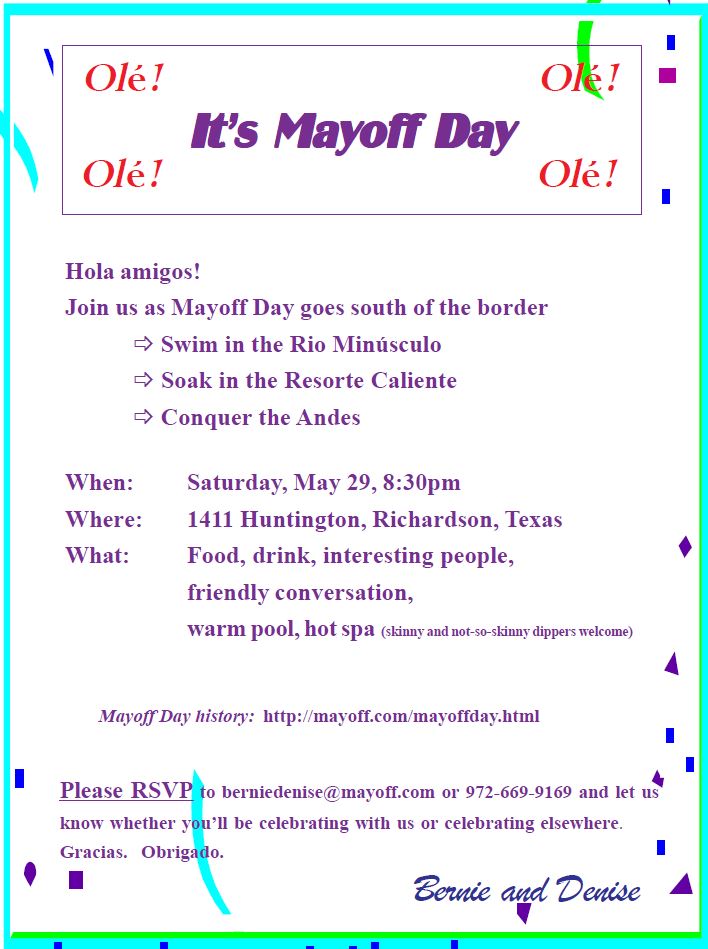 Mayoff Day this year was observed on May 29th with a South of the Border theme
The flags represent all 21 of those countries
---
Listen and view the singing of the 2010 Mayoff Day song:  Mayoff Day Dance!
Our first guest was a "lima bean llama from Lima." A close look reveals that this llama (pronounced "yama") is wearing a key around its neck. That is a llama-key!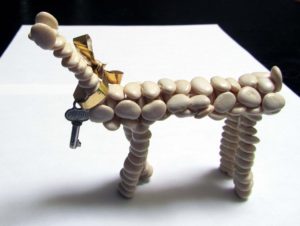 An Andes mountain peak made the llama feel at home. Also shown are a variety of fruits from south of the border, including a pineapple tree, coconuts, limes, manzano bananas, red bananas and cacao nibs.  Of course you can also see a tray of traditional Mayoff Day cookies.  Hidden behind the mountain is a tray of maracuja (passion fruit) tarts.  In the background, on the counter are a pair of Argentine yerba mate gourds and bombillas sitting in front of a copy of "Is Your Mama a Llama".  The table is covered in banana leaves.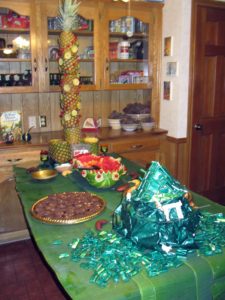 Close-up of the Andes. You'll notice that a variety of farm animals have found their way to the mountain, because "how are you going to keep them down on the farm after they've seen Peru?"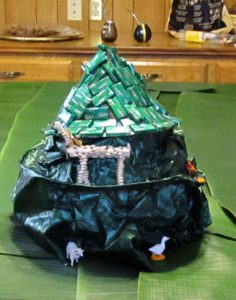 ---
Everyone went home with a souvenir,
an "Upstander" bracelet.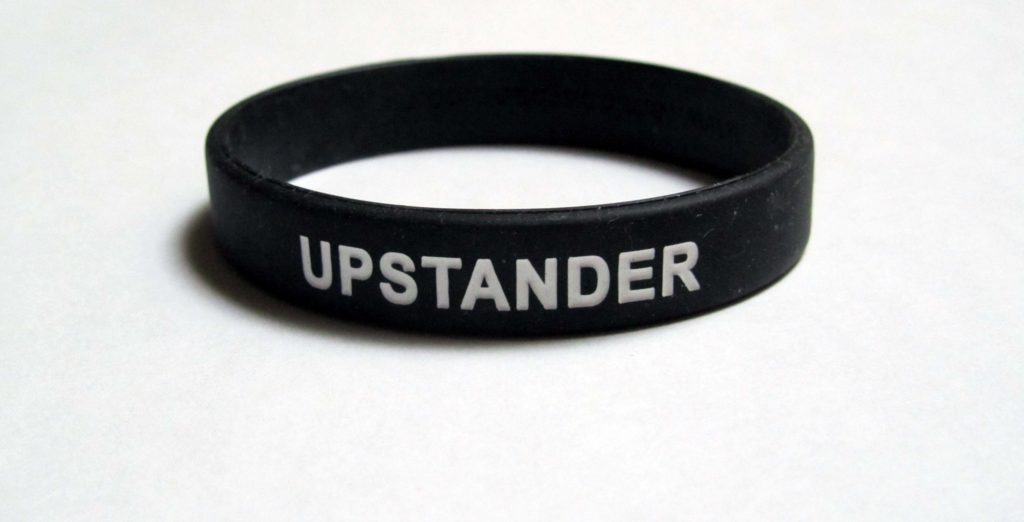 Definition:
Upstanders (n)  Those who do not simply stand by in the face of injustice, but understand that each one of us can make a difference.
From "Facing History and Ourselves", www.facinghistory.org
Our friend, Elly Dlin, former Director of the Dallas Holocaust Museum/Center for Education and Tolerance, taught us about the term, Upstander. We are proud to have so many friends who are Upstanders.
Watch Bernie explain Upstanders:
---