VIRTUAL MAYOFF DAY PARADE
What follows is a figment of Art Mayoff's rather incredible imagination.  He'd like to think this is what a report of a Mayoff Day Parade might have been like.
---
Thousands watch – Celebrate
With excitement only approached by New York's Macy's Parade, the annual Mayoff Day parade was an overwhelming success.  1999 Grand Marshal Bernie Mayoff was heard declaring that this was the best Mayoff Day parade ever.  Fifty-two floats and bands participated along with numerous first time sponsors.
Denise Mayoff, parade coordinator, has notified Bernie and son Rob Mayoff, in addition to Apple's and IBM's parade liason specialists that she will not allow the IBM and Macintosh floats to be next to each other in the future.  "I must apologize on behalf of the Mayoff Day Parade Committee for that nasty altercation."  Denise said.  "It was unfortunate that the Macintosh float locked up and had to be restarted, but it was unnecessary for the IBM float operator to crash into it," she said.
Rob indicated that his Mac float didn't lockup at all and the IBM float was just trying unsuccessfully to increase its operating speed and eventually lost control and crashed.
Bernie was quoted as saying: "Those darn Mac floats – The operator of our IBM float was just too confused by all those translucent colors.  Why would anyone ever build a multi-color translucent float?"
Richardson police Lieutenant Juan Mayo said a thorough investigation will be held.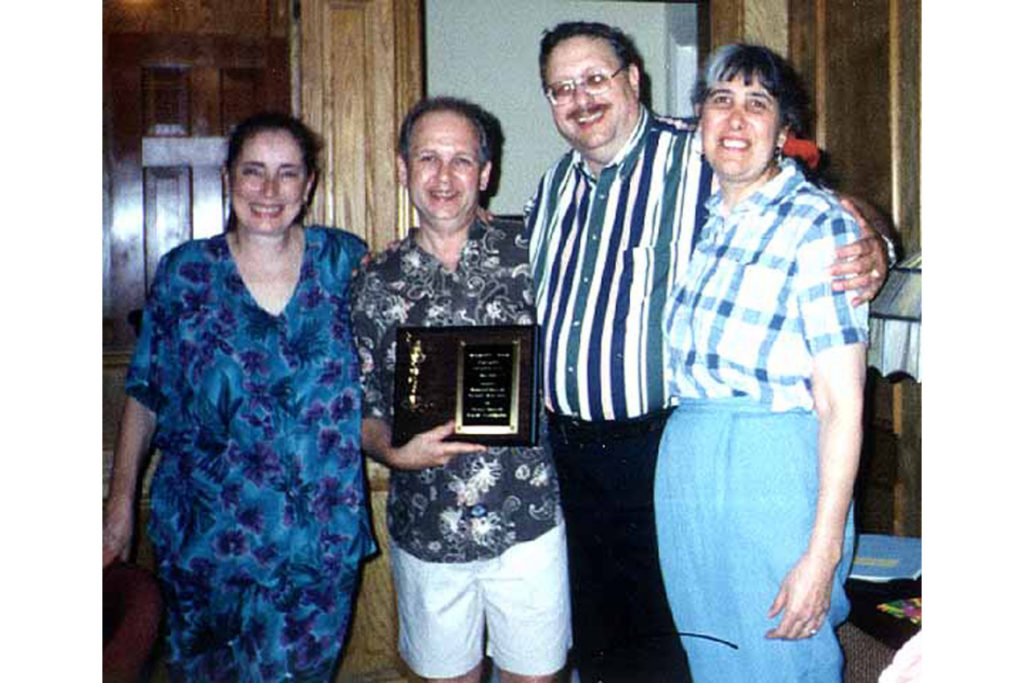 Thousands lined Richardson's main street, Huntington Drive, for miles.  In fact, this reporter interviewed some parade watchers who had staked out their special spot for days.  One family with four children had slept in a tent on the curb across the street from the grandstands in front of 1411 City Hall plaza for days.  One fourteen year old was quite excited to have a prime viewing spot.  He was quoted as saying "Wow, it was neat.  Did you see the special effects when the helium filled flying Taco Mayo Dog set off those fireworks right in front of us? Far out!"  A fire department spokesman stated that "some idiot filled Taco Mayo with Hydrogen instead of Helium.  Fortunately City Hall escaped any damage. Oh the humanity of it."
On a happier note pilot and perennial airplane builder Wilber Right reported:  "The exhibition of the world renowned Richardson Daredevil Flying Team was breathtaking and we are pleased to announce that most of team landed safely."
TV personalities, Regis and Cathy Lee, commentators for this year's nationally televised parade announced that they officially changed their names to Mayoff in honor of this special holiday.  Regis was heard saying:  "Can you believe it?  Can you believe it?  Last week I couldn't spell it and today I are one!"
Battle of the Bands Competition
This year's band competition was a glorious one.  Bands from all over the world participated and following the parade, a special exhibition was held on the campus of UTAR (University of Texas At Richardson).  Beaming from ear to ear, University Dean, Cheryl Mayoff proudly announced the list of winners.  First place went to the marching band from Pearce High School.  Their touching rendition of Mayoff – The Beautiful was beyond words.  A controversial second place award went to Richardson's favorite son band, The Marching Walendas.  Dean Mayoff indicated:  "The only reason the Marching Walendas won was because someone switched their Gatoraid with Bellini mix."  Additional investigation determined that the person in charge of the Bellini machine didn't bother to read the instructions and used way too much peach schnapps and rum.
Concession Booths a Success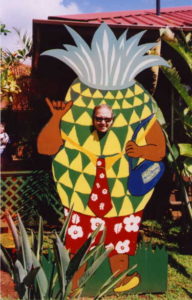 Historically used for fund raising, concession and souvenir stands this year once again raised considerable sums.  Chocolate peanut butter chip cookies, always the crowd favorite were once again well received.  The chair of the fundraising committee announced:  "We were very pleased with this year's event.  Everything was going quite well until we discovered that the Mr. Pineapple dunk was fixed."  It was designed to drop Mr. Pineapple (EmPee) into a large vat of salsa when the target was hit with airborne mangoes, but the State of Texas Department of Weights, Measures and Dunkers (SOTDOWMAD) found out that EmPee's staff had disabled the release trigger.  When SOTDOWMAD announced that the Mr. Pineapple dunk was not on the level, the contestants rioted.  They went after all the fruit they could find, mainly Denise's beautiful spread of oranges, bananas, watermelons, cantaloupe, pineapples, tomatoes, star fruit and cabbages and started chasing EmPee across the concourse.  It was a mess!  It was later determined that the actor playing EmPee was none other than Bernie Mayoff.
Collector's item brings record bid
Internet auction website ebay.org has announced today that a record bid has been received for a curious document.  An ebay spokesman indicated:  "a bid in excess of one dollar was tendered on-line by a bidder who wished to remain anonymous.  Never in the history of our company has anyone bid such an amount."  This curious document, offered for auction by San Francisco philanthropist Art Mayoff, appears to be "some sort of invitation to an obscure event held in the Texas state capitol, Richardson." When asked why he would sell such an important document, Art Mayoff was quoted as saying:  "I had Bernie and Denise snowed.  I kept telling them that I never received my invitation and they kept mailing me autographed copies with handwritten apologies.  It was their comments that gave me the idea.  At these record bids, I only need to sell a few thousand of them to pay for my trip to Texas."
---
Editorial
Jumping the Gun
We've all seen it and were fed up with it.  First it began with the Christmas season starting in October, Valentine's Day in January, Mother's Day in April and it has now wormed its way into the most sacred day of all, Mayoff Day.  Some people call it 'getting a head start,' some call it 'good business,' I call it a shame.  Madison Avenue must stop this commercialization of Mayoff Day.  First, it's the pre-holiday sales with their ten and fifteen percent discounts, then it's the holiday sales with their twenty to forty percent reductions and by Mayoff Day eve, when everyone should be with their families enjoying a traditional Tex-Mex repast at their favorite restaurant, we are now seeing fifty percent off sales diluting these important family values and traditions.  It's time to finally say No More!  The season starts on Cinco de Mayoff, May 5th, and not a day earlier.  Seeing decorations in the stores in early April, long before anyone can really get in the mood must end.  Show Madison Avenue that we speak with our wallets.  We must boycott all merchants who start the season early.  We will stick it to them where it hurts.  Those purists among us will wait for the After Season Sales to do our shopping.  Historically, we've seen price reductions as high as ninety percent at those post holiday clearances and that's a great time to stock up on wrapping paper, ribbons, decorations, gifts and cards for next year.  We want our holiday to remain pure and traditional.  No more Jumping The Gun.
… Art Mayoff, Editor