(this is an updated version of an article that originally appeared in The Family Descendant, the newsletter of the worldwide Mayoff family)
A celebration of friendship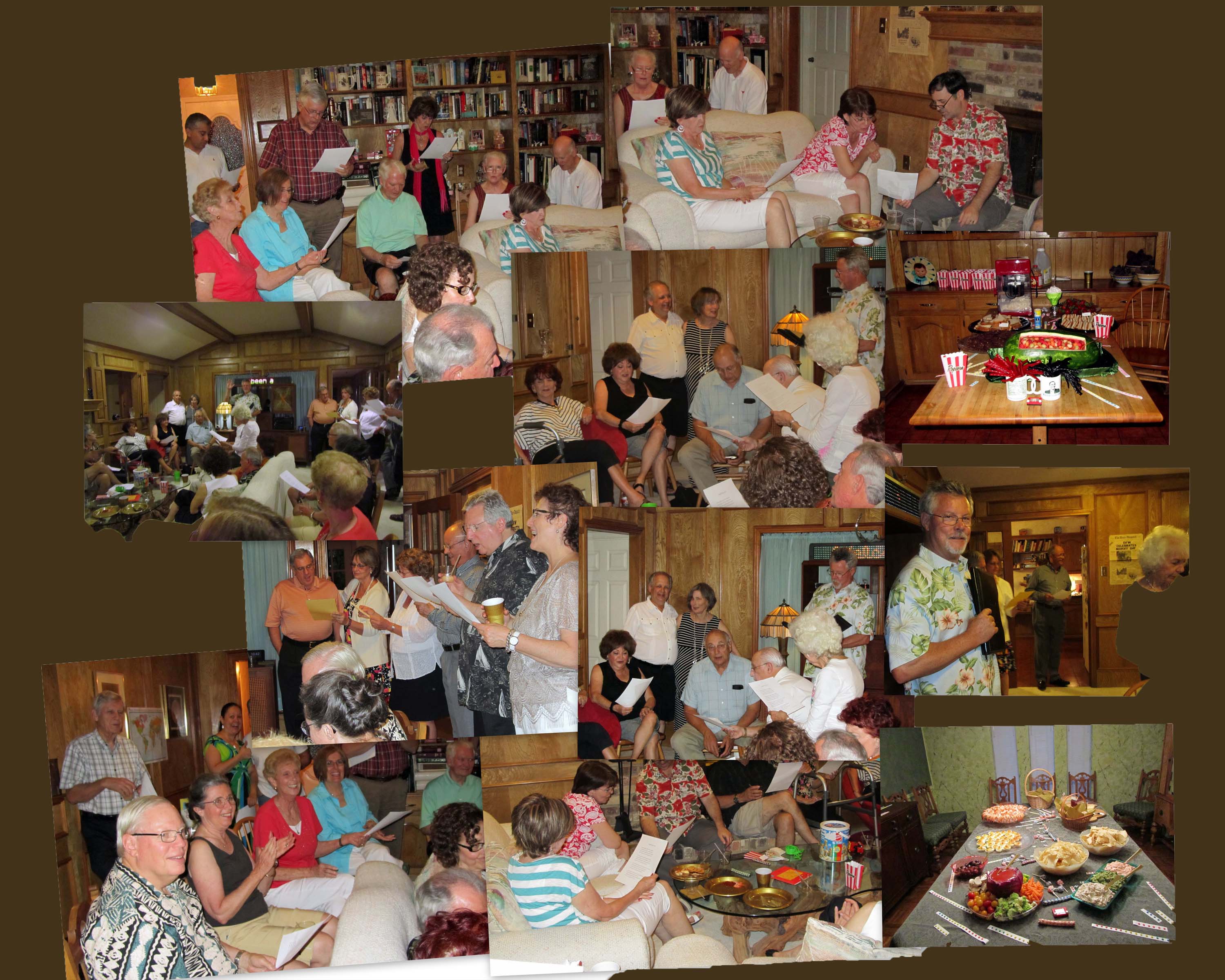 What is Mayoff Day?  Mayoff Day is an international holiday celebrated by just about anyone in the world who owns a calendar.  But only those who have been told of the the true meaning and solemnity of the experience get to enjoy it.  The euphoria of celebrating Mayoff Day is enjoyed by Mayoffs, Mayoff descendants and friends of Mayoffs and is increasingly being enjoyed worldwide as the word spreads.
For those who are unacquainted with it, Mayoff Day falls annually on the first day of June, the day on which we take the month of May off the calendar.  Should Mayoff Day not fall on a weekend, the celebration of this exciting event is usually held on the preceding Saturday.  As this tongue-in-cheek holiday has evolved, traditions have also evolved and certain observances have become the norm.  The most revered holiday food has become the "Chocolate Peanut-Butter-chip Cookie." (That's a chocolate cookie with peanut-butter chips – not chocolate chips.)
Sharing water is another tradition – whether that water be a dip in a pool or spa, or an iced libation.  In recent years, Bellinis (peach schnapps, champagne and peach puree) have competed with Margaritas and Daiquiris to be the frozen d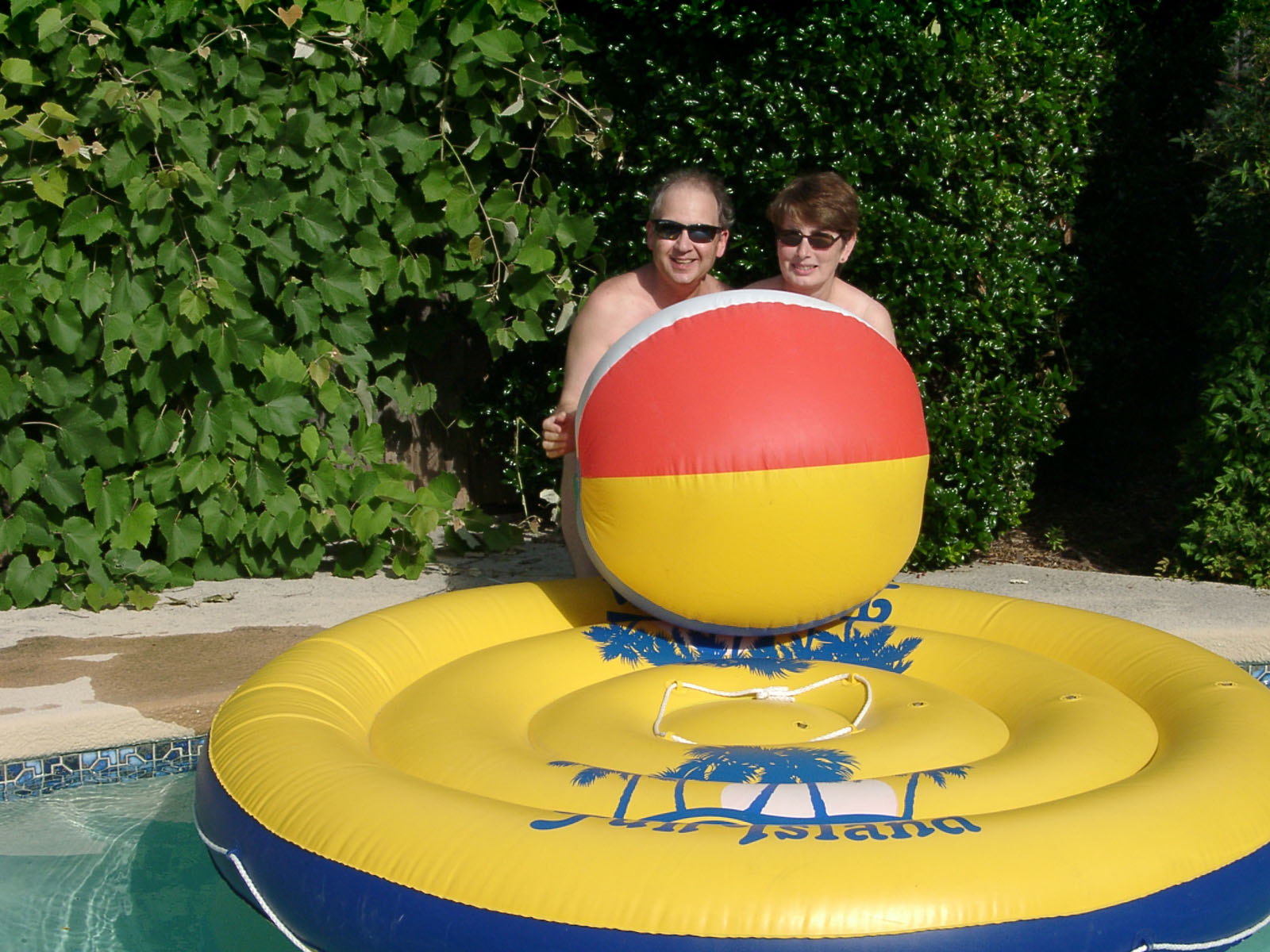 rink of the evening.  Additionally, a theme for each year's celebration is often enhanced through the interweaving of a coordinating display of foods.  Past themes include the Breadfruit Tree with the (Mutiny on the) Bounty sailing the Coral Sea; and a custom created Pineapple tree.  For many years, each Mayoff Day celebration included the singing of a specially written Mayoff day song, with custom lyrics by Doug Frazier.  An annual Virtual Mayoff Day Parade has been documented and proper accolades were bestowed on Bernie and Denise Mayoff at the first of these imaginary parades.  Additional stories and photos can be accessed via these pages and The Family Descendant newsletters.
When Mayoff Day started and How it Evolved
This installment provides our readers with the genesis of this jovial holiday.  What follows is Bernie Mayoff's (Abr) response to the question posed:   "When did Mayoff Day start and how did it evolve?"
"I can't give a preci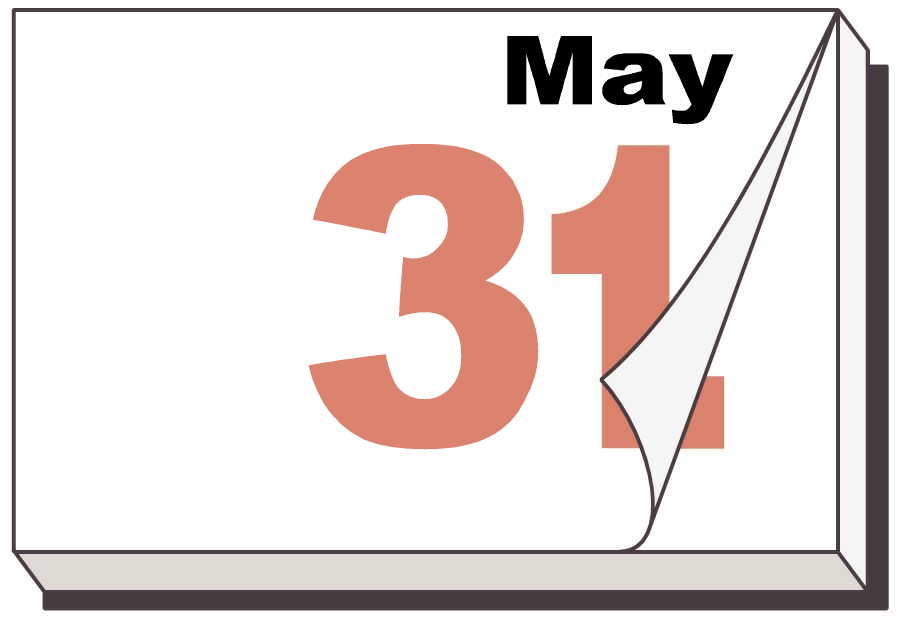 se date – but it was sometime between 1972-1976.  Back then I actually had a desk.  It was in the IBM building in Chicago and I can remember bringing Mayoff Day cookies and tying balloons to my desk.  The desks were all in a big "bullpen area" so everyone got to participate.  That is my first memory of the event.  I think I suggested to Denise that I needed to bring cookies to work for the day and about the same time she found the recipe on a bag of peanut butter chips.  That is how the traditional Mayoff Day cookies got started and how those particular cookies came to be associated with the holiday.  Now she only makes them for Mayoff Day.  People everywhere that we have lived and worked with have had Mayoff Day cookies and some years we'll get a note from someone we haven't seen in years asking us to send them a cookie.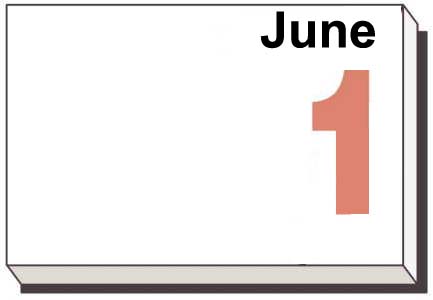 We've celebrated ever since.  Starting in Chicago (we lived in Hoffman Estates, Illinois), then moving the celebration to White Plains, New York from 1976-1980 (we lived in Trumbull, Connecticut).  Back then it is something I only did at work, and of course we had the cookies at home too.  When we moved to Richardson, Texas in July, 1980 the celebration moved with us.  Actual
ly I worked in Irving, Texas (home of the Dallas Cowboys).  In 1981 we joined Mensa and began hosting pool/spa parties for Mensa almost as soon as we joined.  The pool parties were a perfect way to celebrate Mayoff Day and we extended invitations to other friends.  We aren't involved with Mensa anymore, but the invitation list continues to grow and the two traditions have become intertwined.  (Many, many years ago I read Heinlein's classic A Stranger in a Strange Land and learned the value of sharing water.)  As friends of different nationalities learn about the party they have a tendency to tell their families back in their native countries about Mayoff Day, and in some cases they've returned to their native countries – so the holiday began to gain an international following.  And with The Family Descendant, the holiday has spread to Mayoffs all over the world.
So it has been celebrated continuously now for 41-45 years as far as historians can tell.  Does that count as an era or an epoch?"